Facebook CampusWall 
A Facebook sponsored, hypothetical product concept made to 
overcome "clicktivism" by providing millennials a platform to facilitate meaningful activism and start the conversation within their community around current events.
-Social media is integrated with lifestyle now - Millennials
-Millennials have instantaneous access to current events but "clicktivism" happens too often.
-The current venues for activism online do not allow for any follow-up.
-No emphasis on building strong ties to make real change.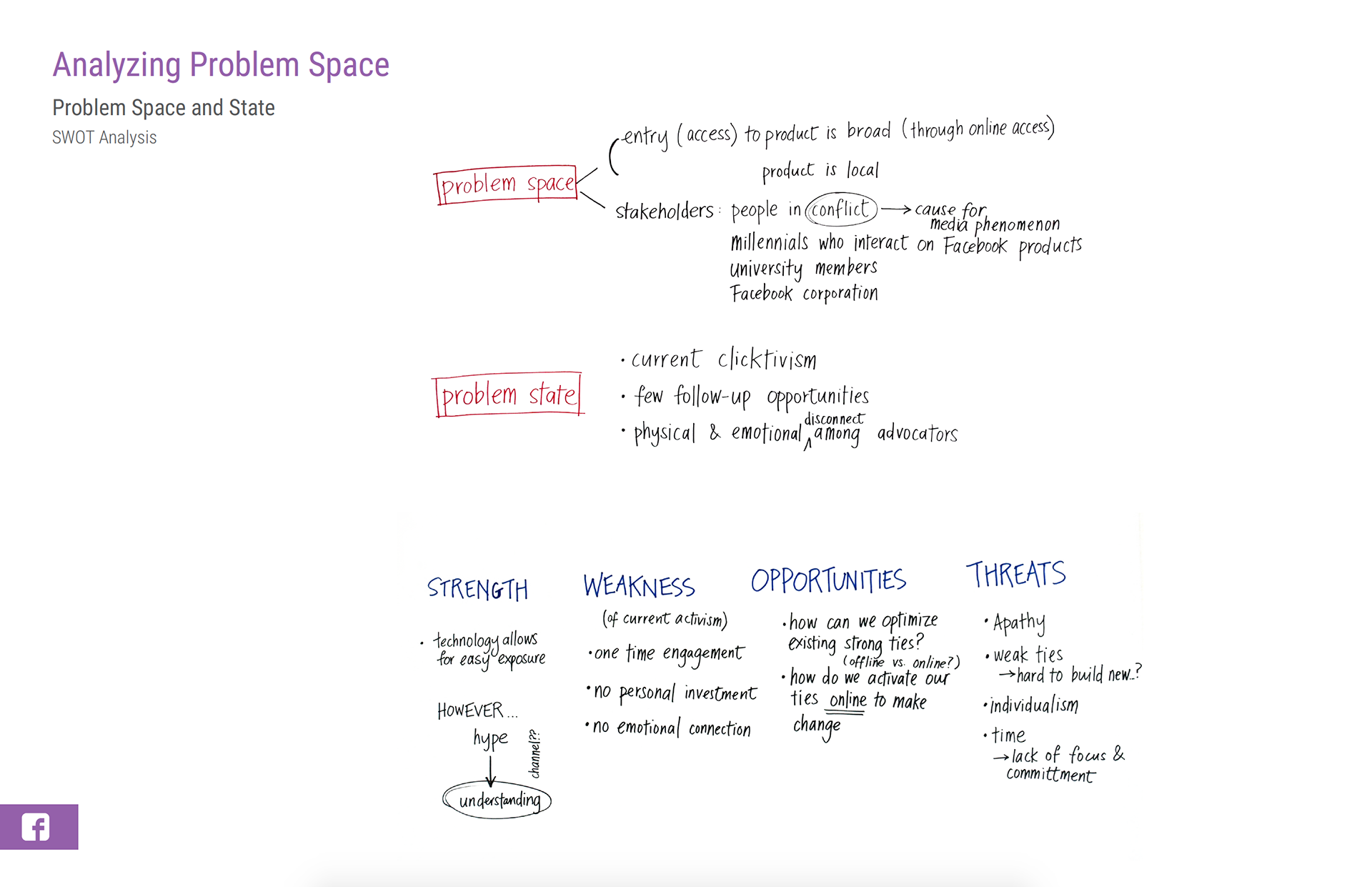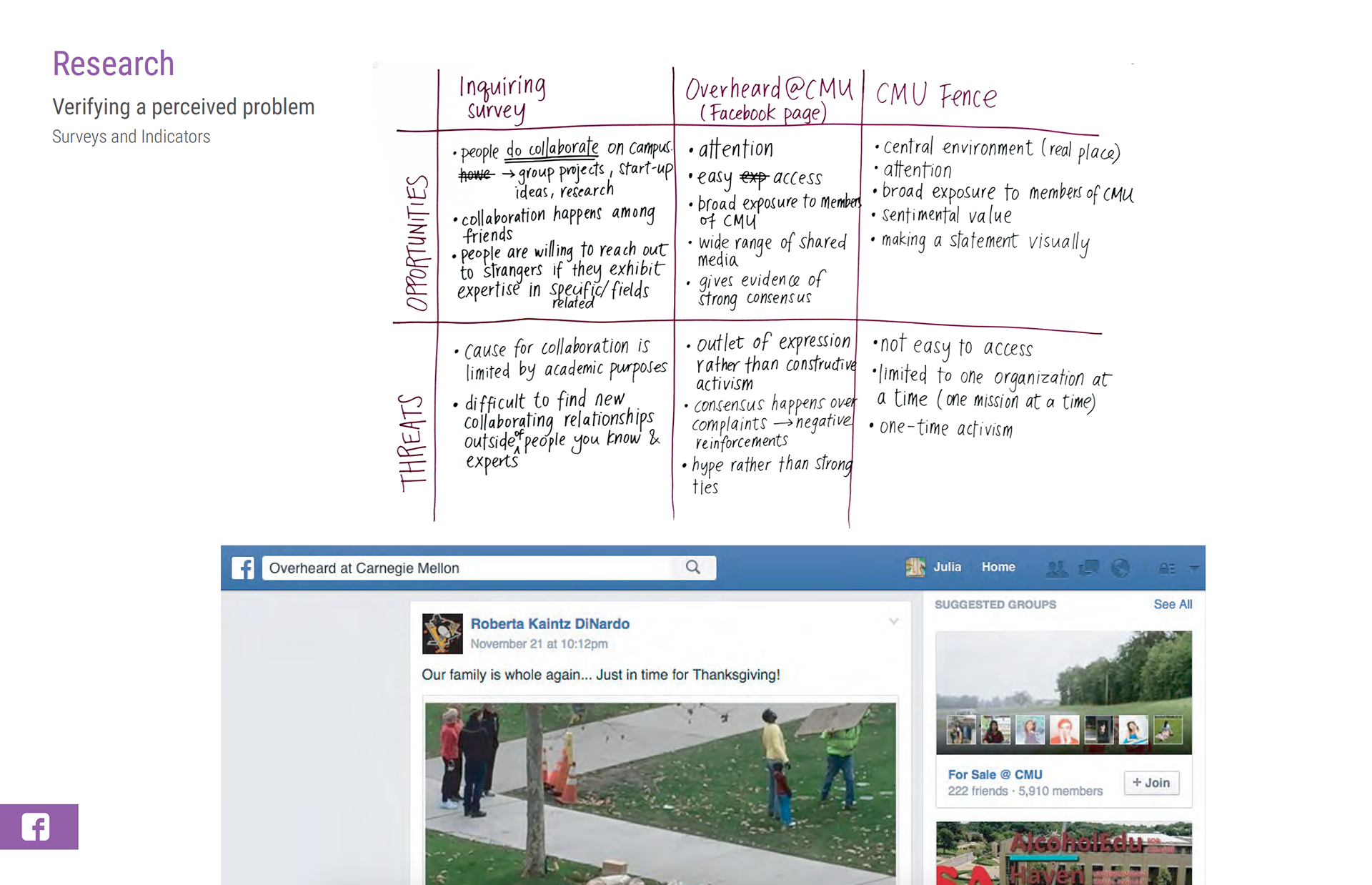 How do you go beyond "clicktivism" and facilitate meaningful activism among millennials?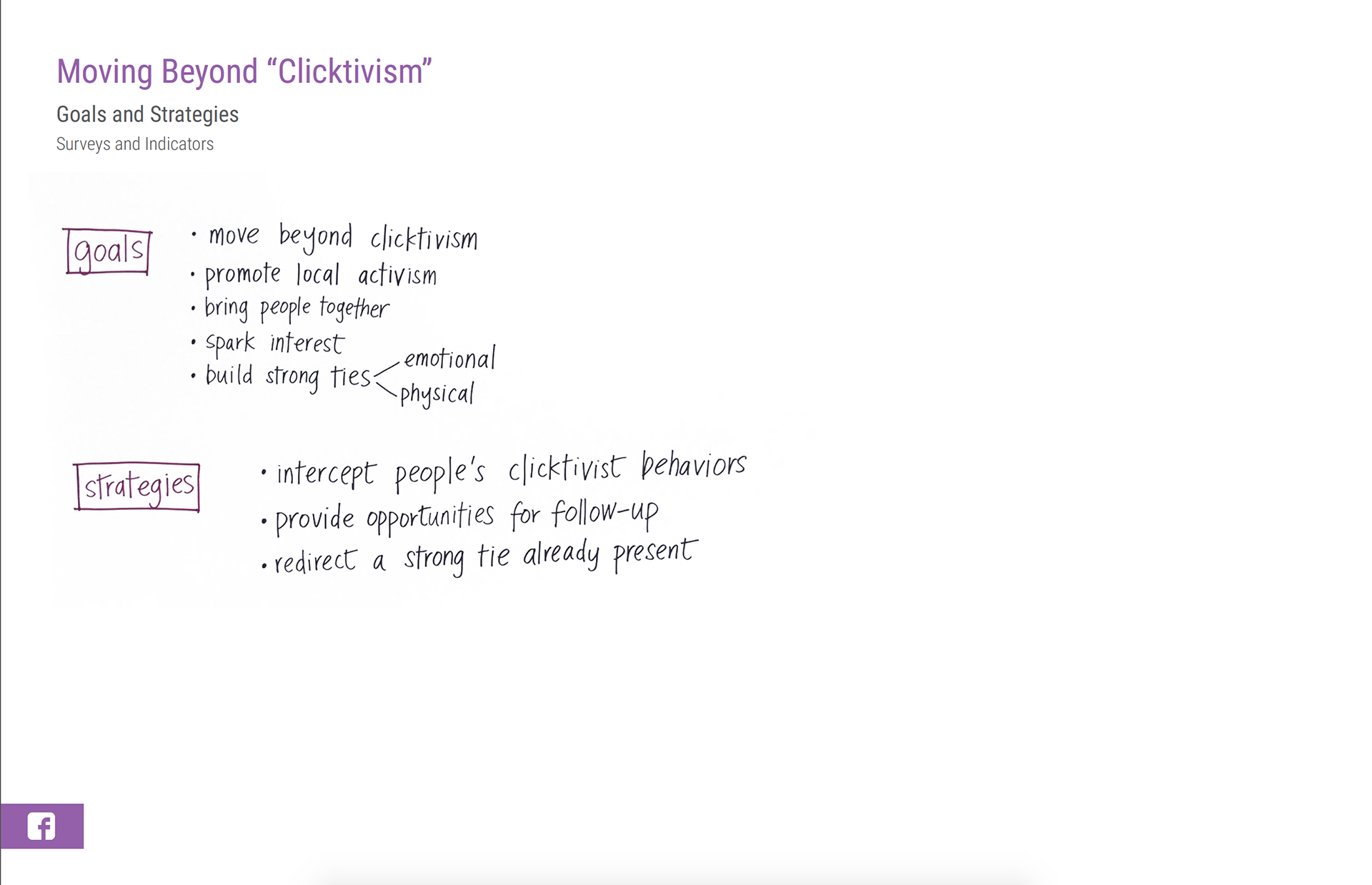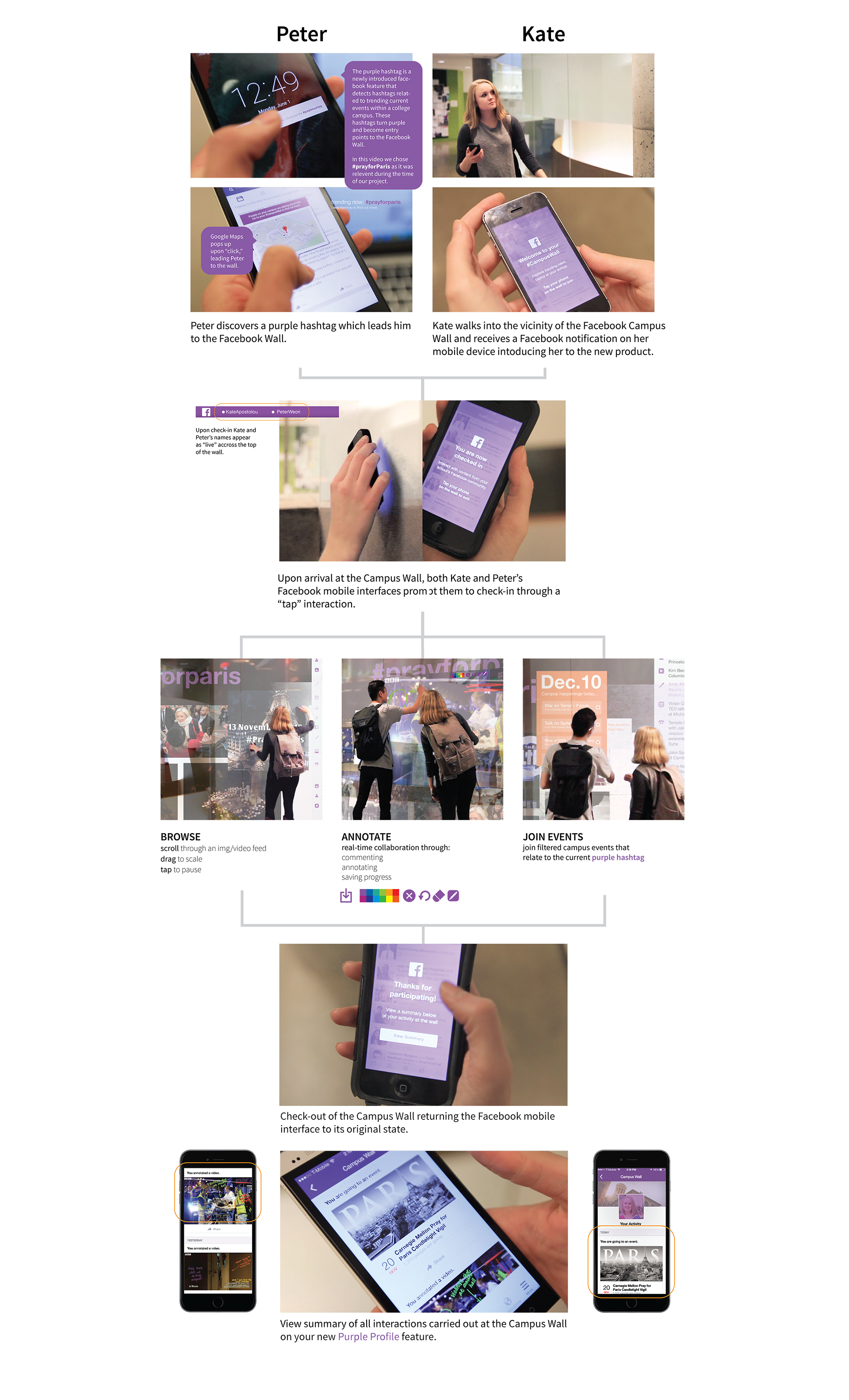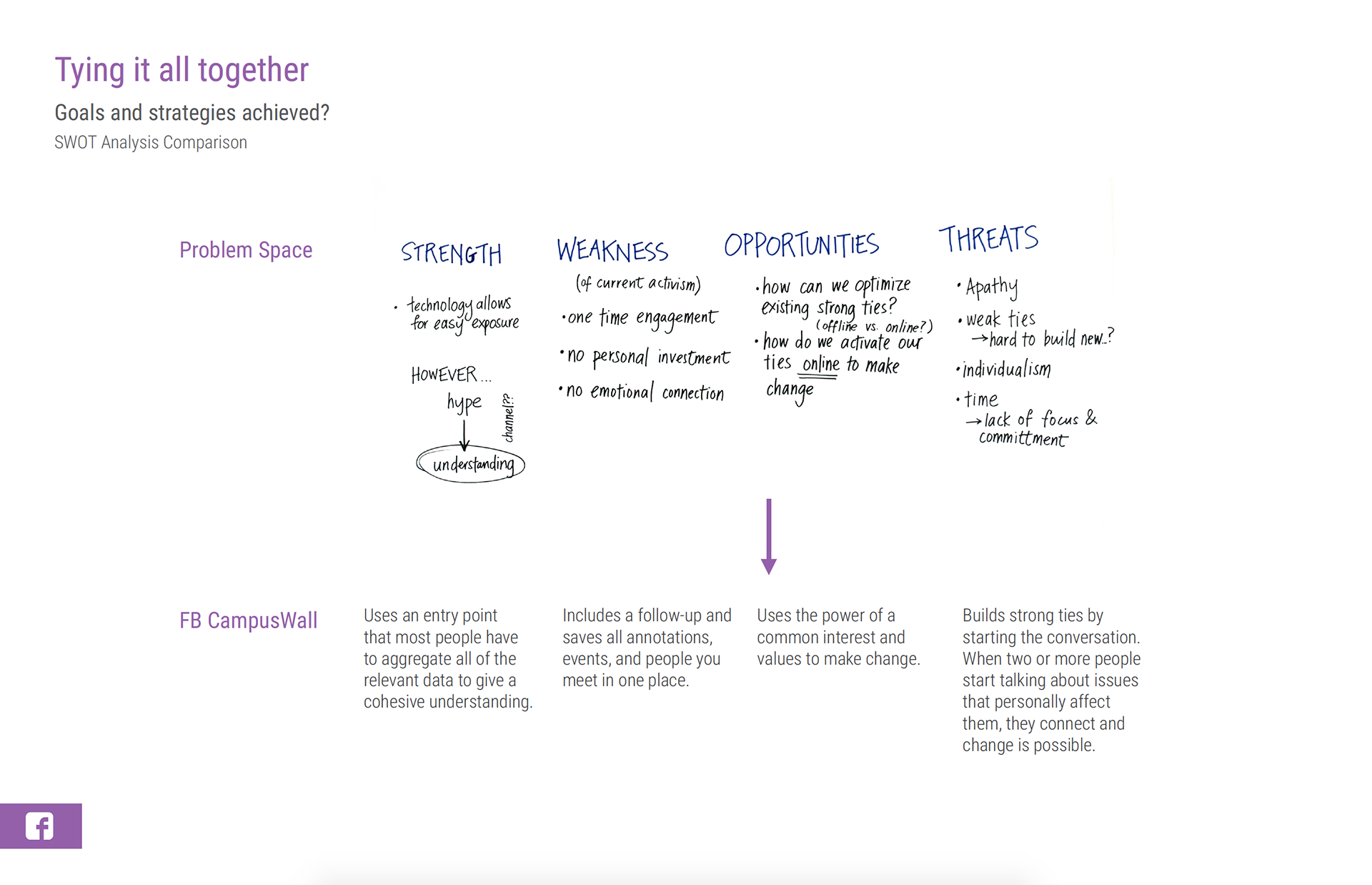 I was responsible for conceptualizing the entry and exit points of the product (wall interaction & mobile phone application interfaces), filming & editing product videos, and contributing to the bulk of the research, concept development, user flow, problem space, and goals.